S.P.I.N.E™ INTEGRATIVE MEDICINE COLD LASER THERAPY WATCH PREVIOUS
Circulatory Health Management Leads To Overall Wellness Improvement!
S.P.I.N.E™ Low-level Laser Therapy Watch is an innovative device that Integrates cutting-edge Western Medical Science with the ancient Oriental Imperial secrets of health, beauty, youthfulness, and longevity.
It combines Acupuncture, Local Pain Therapy, and External Blood Irradiation and becomes your ideal companion, whether at home, at work, or on the go.
The device utilizes modern semiconductor technology to harness low-level laser and provide Bio-Stimulation at the cellular level to provide clean, healthy blood in a non-invasive way. All in the comfort of your home.
It helps to enhance the deformability, and improve the aggregation of red cells and blood platelet when light quantum penetrates blood, thus separating the gathered red cells, decreasing the blood viscosity, enhancing the oxygen-carrying capacity, and accelerating the entire body's blood circulation.
HOW IT WORKS
S.P.I.N.E™ LLLT Watch is slightly larger than a wristwatch and it is applied to the wrist, where simultaneous and continuous acupuncture points or blood irradiation using laser light can be performed.
This results in new and promising therapeutic approaches for different diseases.
The laser watch irradiates defined acupuncture points on the wrist. In this process, the laser penetrates the vessel walls with a wavelength of 650 nm. The tissue under the laser watch absorbs the energy of the laser in order to produce lipoprotein lipase. Subsequently, the microcirculation and the oxygen transportation capacity of the red blood cells are improved.
As a result, the blood is cleaned, and insulin secretion can attain a normal level once more.
The laser watch can also irradiate the inner area of the nose using the included Nasal applicator.
The inner area of the nose comprises a multitude of capillaries. The nerves in the nose are stimulated, the blood circulation in the skull is improved, and the local microcirculation is thus improved.
Furthermore, as a result of the stimulation, more oxygen should be made available to the brain.
BENEFITS
S.P.I.N.E™ Integrative Medicine Cold Laser Therapy Watch Designed to help to:
Improve hyperviscosity syndrome, hyperlipidemia, hypertension

Improve Blood Oxygenation

Reduce the Risk of Blood Clots

Reduce Blood Fat and Improve Blood Sugar Levels

Treat cerebral thromboses and strokes

Prevent sudden cardiac arrest

Treat rhinitis (allergic, acute, chronic)

Treat sinusitis or in case of nasal polyps

Treat otitis media, deafness, tinnitus, Meniere's syndrome

Lower High blood viscosity

Reduce the risk of stroke

Reduce inflammation and swelling

Energize cell activity and bloodstream

Strengthen the immune system

Regulate blood flow and circulation

Improve blood cell deformability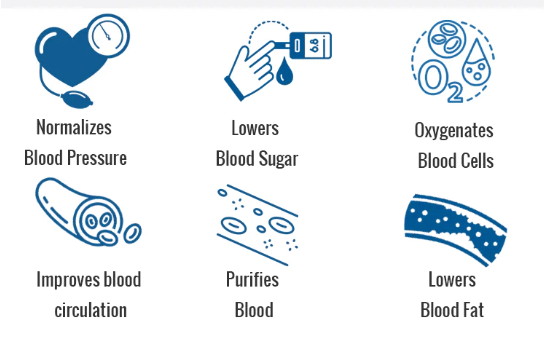 With the S.p.i.n.e™ Integrative Medicine Cold Laser Therapy Watch Previous, you'll receive the ideal wavelength of 650nm from the low-intensity laser. This laser is specifically designed for safe, pain-free, and effective treatment of high blood pressure and other circulatory issues for just 30 minutes per day for 2 weeks. It can help purify the blood and bring it back to normal levels of blood sugar, lipids, oxygen, and more.
Low-intensity laser therapy is a tried-and-true method. There are many different kinds of lasers, so it might be slightly confusing trying to figure out what is best. But no worries! If you are a hypertension patient, the specific wavelength used in this watch, 650nm, is the ideal wavelength for getting the results you want.
FEATURES
Energy-saving, low carbon, Eco-Friendly

Low power, long service life

Portable, lightweight, and convenient to carry

Easy to operate and user friendly

Clear LCD display

Painless non -invasive, no side effects, no cross-infection

11 x 650nm 5mV laser diodes

Auto shutdown mechanism

1600mA high-capacity rechargeable lithium battery
Durable with a 1-year replacement warranty
PACKAGE INCLUDES
1x S.P.I.N.E™ Cold Laser Therapy Watch

1x Nasal Probe Application

1x USB Charging Cable

1x Users Manual
Our right of return is valid for 60 days. If 60 days have passed since you made your purchase, we can not offer you a refund or exchange.

1. To be eligible for a refund, the customer must have tested the product for at least 45 days.

2. If you are not satisfied with our product, contact our customer service support@mrspinecare.com with the subject line "60 Day Money Back Guarantee". Please also write us your experience about the product.

3. After the exchange or refund has been approved, return the product with the original packaging. The address is available from our customer service.

Our warehouse at 1341 Galaxy Way Ste G Concord CA 9452


4. Incomplete or unidentifiable claims are invalid.

5. The reimbursement fees are borne by the customer

6. After the product has successfully returned from the return, you will receive the full amount of the purchase price refunded.

Lost or stolen packages



MrSpinecare™️ is not responsible for stolen parcels that have been confirmed to have been sent. Upon request of the customer,

MrSpinecare™️ will confirm that the shipment has been made to the address entered by the customer. Information about the date of delivery, the current status and the transport company is forwarded by

MrSpinecare™️ to the customer so that the customer can get to the bottom of the problem.
Do you ship worldwide?

Yes - we ship worldwide. We provide Domestic and International Shipping with tracking. No sales tax - we want your experience to be simple and efficient - just the way we like it.

What are your shipping and processing times?

Standard Shipping Times

USA: 10-15 days


Canada: 10-20 days

Australia: 10-20 days


Europe: 10-25 days

Processing Times

Orders can sometimes take 1-3 days to process after placing the order before shipping out. We do not ship on weekends.

Where can I find my tracking number?

When your items are shipped out, you should receive an automatic notification from the system via email providing you with a tracking number.

If you haven't received one or if the tracking number doesn't work, no worries. Contact us and we'll solve it!

If you need more detailed information, please shoot us an email at support@mrspinecare.com and we'll help you out!

Unexpected Delays

In some instances, the delivery may take longer than the standard shipping times stated above. Most of these delays are caused by international customs processing that we cannot control. Please contact us if your package is taking too long to arrive and we will work with you to resolve any situation.